RECOMMENDED BOOKS AND FILMS
by Writer/Director Vitaly Sumin



---
Chapter 1 - BOOKS - Personal Preferences
"But...What's hidden behind the Masks/Words?!."
From Womb To Tomb (short film by Vitaly Sumin)- Voice Over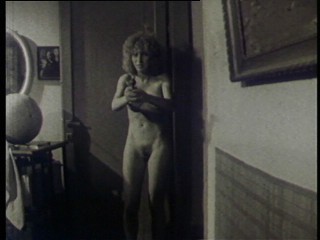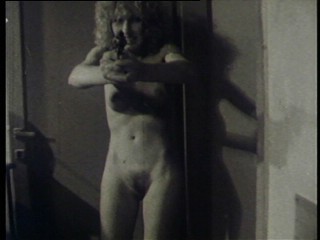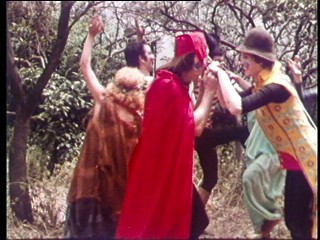 (From Womb To Tomb: three selected still shots)
"To read in the service of any ideology is not, in my judgment, to read at all"
The Western Canon: The Books and School of the Ages
by Harold Bloom
---
I'm taking the liberty of citing a passage from Lisa Pinckard's interview with me:
"One pays for the discoveries of the laws of the Universe with his/her body and soul.
These discoveries lie beyond the principle of "Good" and "Bad" -- or should we say
"God" and "Devil"? -- and has nothing to do with morality. Are most of the geniuses
of the classical literature the sorcerers putting the needles into wax figures of their
enemies and --to a lesser degree--even friends ?..
I may be lucky - I've read so many good books. Are there any books I fell in love with
while reading and still have a warm feeling about? As of this writing, the following come to mind:
| | |
| --- | --- |
| | She Who Runs on the Waves |
| | |
| --- | --- |
| | |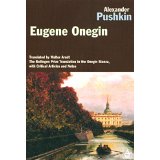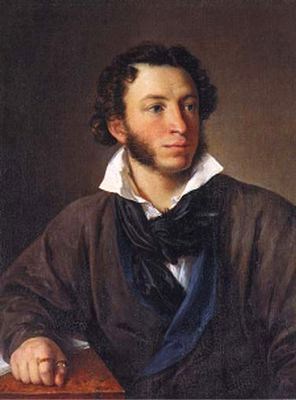 Eugene Onegin... I was supposed to read this book in high school but I never read it then. In truth, I never read any of the classics programmed by the Ministry of Education. Why? Because I didn't appreciate being forced to comply with mandatory requirements imposed by the school authorities, teachers, and such. That didn't stop me, however, from writing acceptable papers based on the textbooks and whatever I picked up in class. Some of these compositions even got high grades.


All and all, it may well be that in the long run such an instinctive revolt played to my advantage. Why? Because as a teenager I simply couldn't understand classical literature. I preferred to get away from reality by devouring classic adventure stories: Jules Verne, Arthur Conan Doyle, Jack London Jonathan Swift, Daniel Defoe--you name it--and all the fairy tales I could get from the continents and countries where these stories were written.


I don't recall exactly how it happened. The bottom line is that a couple of years ago I found myself with volume five of the complete works by Pushkin edited by the Soviet Academy of Sciences. Despite having been printed in 1949, the book--which previously belonged to my grandmother--was still in great condition. It contained the novel Yevgeny Onegin. Somehow I started to read it and then the miracle happened--I couldn't stop until the book was finished. While going through it I somehow recognized most of the text from school (although, as you might have guessed, except for certain small passages I'd never read the entire book). This story is based on the eternal structure of initiation, known from the great Greek myths, the tales of the Bible, Shakespeare's plays, and so on. In other words, we're dealing with a modern adaptation of a mythical love story which addresses certain conditions imposed upon us on this earth…I met again my imaginary friends. A great classical writer! Thank you, Mr. Pushkin, for the pleasure of revelation.


| | |
| --- | --- |
| | |
| | |
| --- | --- |
| | |
I found l'Education sentimentale in a hotel trash can while visiting the wine country in Temecula, California. Perhaps it was thrown away because it wasn't in English. The French paperback, edited by Flammarion, was in good condition. About a week later, back in Los Angeles, I opened L'Éducation Sentimentale again one evening when I was feeling bored--and didn't close it until early the next morning. As usually happens, I recognized myself in the heroes of the adventure and lived their lives with them until I finished the book. That's how their story became my story/our story–and has remained so ever since.
(Please check below for the movie Toutes Les Nuits by French art cinema director Eugène Green. It's a freely-adapted, contemporary version of L'Éducation Sentimentale.)

| | |
| --- | --- |
| | Rabelais and His World |

| | |
| --- | --- |
| | Problems of Dostoyevsky's Poetics |

| | |
| --- | --- |
| | The Dialogic Imagination |
| | |
| --- | --- |
| | The Club Dumas |

and other books

To be continued

2 years ago my younger brother died in a hospital in Saint Petersburg, Russia, from an overdose of alcohol. About three hundred people from different walks of life (city fathers, actors, businessmen, street drunkards, factory workers, judges, etc.) attended the funeral. One of the guys, whom I hardly knew, asked me what I thought about Paulo Coelho. I responded that I'd never heard of him.

Even more people showed up at the evening party. I brought a writing pad and passed it around, asking everyone to write something about my brother. They all seemed to love him. The guy who mentioned Coelho gave me a present, his masterwork The Alchemist. I put the book aside and didn't read it until much later. Some of Coelho's philosophy reminded me of Alexander Grin's: "If you follow your dream, then it will be realized." Seriously? At least in the book? I never doubted this idea in relation to Alexander Grin. However, I feel some soap here as far as Coelho is concerned --or is it the devil? Or perhaps the other face of God? In short, should we include the Coelho's book among the others mentioned here?

Recently I reread Moby Dick (honestly, without the same enthusiasm I read it for the first time long ago) and followed up by perusing several literary reviews of the book. I learned that Herman Melville's contemporary critics had a hard time classifying his whale story; they weren't sure it qualified as a novel -- until the time finally came for most of these guys to agree: Melville had in fact created a new myth.

By the same token, Coelho creations can be approached as mythical-popular-musical pieces. Such a viewpoint appears reasonable, especially considering that the author began his career in the music business. Consequently, as far as this interesting writer is concerned, at least some of the doubts appear to be resolved.

---
| | |
| --- | --- |
| | |
| White Nights | Notes from the Underground |
| | |
| --- | --- |
| | |
| The Idiot | Crime and Punishment |

--on which our next two films will be based: Idiot, LA, a contemporary international thriller, and Crime and Punishment, LA , set during the LA riots of 1992 (Please check

New Projects

)

.
It's been said that during his or her lifetime, an artist creates only One Great Work of which each individual work –
whether a book, a painting, or a film – is a chapter. With that in mind, We welcome your suggestions for other Dostoyevsky
works that could be adapted for the Dostoyevsky-LA Project.

---
Chapter 3: FILMS - Friendly Spirit
For those who wish to gain a better understanding of the message of love contained in Shades of Day
and Notes From The New World, we would like to suggest the following films for a start:
by Charles Chaplin. "One of the all-times greats"

Casablanca

with Humphrey Bogart and Ingrid Bergman

Les Visiteurs du Soir(The Devil's Envoy) by Marcel Carné
A Hong Kong writer finds inspiration from the women he's encountered in his past in this futuristic story of love and memory from Wong Kar Wai, who continues the story he began in his acclaimed masterpiece In the Mood for Love.

The Artist

Hollywood, 1927... George Valentin is a silent movie superstar. The advent of the talkies will sound the death knell for his career... The Artist is a love letter & homage to classic b&w silent films.

White Nights - Le Notti Bianche

by Lucino Visconti with Marcello Mastroianni and Maria Shell – (prix of the Venice Film Festival, 1957). This is the closest adaptation of Dostoyevsky's story set in the Italian port city of Livorno in the midst of the 20th Century
by Francois Truffaut with Jeanne Moreau ("probably, the best film by Truffaut")

by Roman Polanski with Jack Nicholson, Faye Dunaway -(I love LA!..)

Open Hearts (Elsker dig for evigt/Älskar Dig För Evigt)

by Susanne Bier and Anders Thomas Jensen

The Elephant Man
Dolls

by Takeshi Kitano

L'important C'est D'aimer (The Important Thing Is To Love)

Blow-Up

by Michelangelo Antonioni

Beyond the Clouds

by Michelangelo Antonioni with John Malcovich

by Andrzej Zulawski with the mysterious and splendid Romy Schneider and the great, crazy, and unique Klaus Kinski.
I had the privilege of becoming a personal friend during those strange years I spent in Paris. Klaus was supposed to play major parts in two of my films, including Count Leo in The Idiot, based of course on Dostoyevsky's novel. It was a lifelong dream of his to play Leo -- something I didn't know when I first approached him about the part. Unfortunately, Klaus is no longer with us. Worth finding.


Irony of Fate or Enjoy Your Bath!

Four friends went to the bath-house not suspecting how surprising and incredible the outcome will be. Such a joke the fortune can play with the man only once on a New Year night.

Un Coeur En Hiver (A Heart in Winter)

by Claude Sautet with Daniel Auteuil and Emanuelle Behart

Quelques jours avec moi


(Several Days with Me)

by Claude Sautet with Daniel Auteuil and Sandrine Bonnaire. This film was released theatrically through the art houses in the US in 1995. I saw it in LA. Worth finding.

Choose Me

by Alan Rudolph with Genevieve Bujold and Keith Carradine

Ugetsu

Demonlover

by Olivier Assayas

Le Pont des Arts

by Eugene Green

She Who Runs On the Waves

This film is the best and the closest to A.Grin's spirit I've seen so far..